SOCIAL MEDIA

MARKETING SERVICES
Take Your Business To The Next Level
Whether you're looking for a social media management service or an online reputation management plan, we provide a range of services that will help you boost your online presence. Our service teams are on hand to answer any questions you might have, and our fully-trained social media experts create engaging content for all your needs.
Golden Digital Solutions provides social media marketing services that help you expand your footprint and make your business more engaging. From dedicated account management and strategy advice to quality content creation and distribution across all the major social networks, our team of professionals are here to help.
In order to be successful on social media, you need to engage your audience with interesting, relevant content. Whether it's posting engaging photos, videos or updates we've got you covered.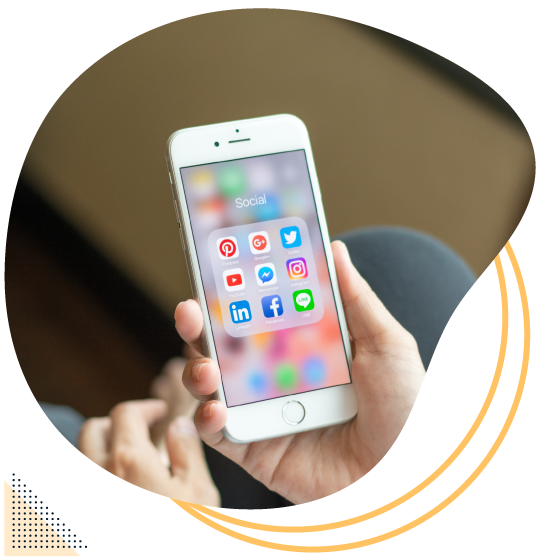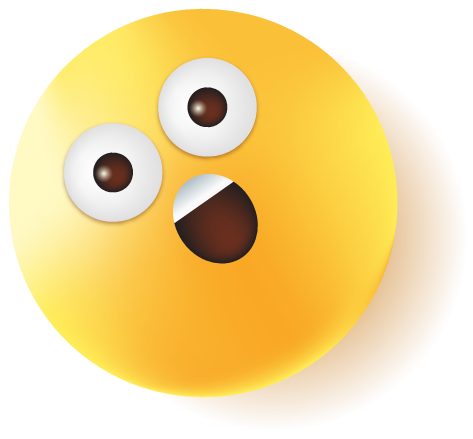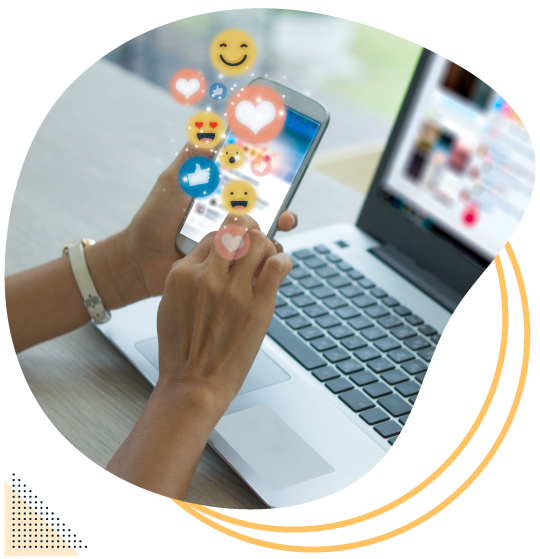 Essential Part Of Any Business's Success
With almost half of the world's population on social media, it is clear that this platform can be used to reach out to potential customers, build relationships with them, and promote products and services. Regardless of the industry or size of your business, nowadays you must have a well-managed social media presence. 
We invest in bringing companies the latest trends in Social Media Marketing. Our Social Media Marketing experts will help you grow your brand awareness through effective strategies and tactics.
Ready To Take Your Business To The Next Level?
Golden Digital Solutions is a professional, digital marketing company that provides superior services to businesses. We have a proven track record of working with hundreds of clients across various industries.
LIKE 👍
SMALL BUSINESS
5 Social Networks

Fan Page Customization

Custom Photo Design/Monthly Update

Custom Biography With Social Bookmarketing (SEO Admin Separate)

Custom Content Development

1 Post Per Network Per Day (Design Included)

1 Pay Per Engagement Network Campaign

Remarketing Campaign

2 Remarketing Banners (Design Included)
CALL FOR INFO
MOST POPULAR
LOVED ❤️
REGULAR USERS
5 Social Networks Plus Pinterest Or Snapchat

Fan Page Customization

Custom Photo Design/Monthly Update

Custom Biography With Social Bookmarketing (SEO Admin Separate)

Custom Content Development

2 Post Per Network Per Day (Design Included)

2 Pay Per Engagement Network Campaign

Remarketing Campaign

2 Remarketing Banners (Design Included)
CALL FOR INFO
WOWED 🤩
ADVANCED USERS
5 Social Networks Plus Pinterest & Snapchat

Fan Page Customization

Custom Photo Design/Monthly Update

Custom Biography With Social Bookmarketing (SEO Admin Separate)

Custom Content Development

3 Post Per Network Per Day (Design Included)

3 Pay Per Engagement Network Campaign

3 Remarketing Campaign

3 Remarketing Banners (Design Included)
CALL FOR INFO